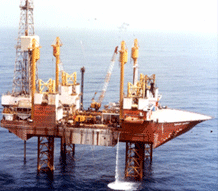 With increasing pressure to improve operational performance, meet environmental specifications and overcome rising energy costs, oil and gas operations must efficiently and securely monitor and control entire processes across local and remote locations. You need a partner that understands your business and can deliver the expertise and capabilities to drive results.
End-to-End solutions for Pipeline Automation, including RTU's, Compressor Controls, SCADA/HMI, and associated leading edge Enterprise Software for automating Work Flow's, pipeline modeling and inventory/billing.
We at Gururaj Engineers give solution for various Oil & Gas pipeline applications like
RTU
Compressor Control
ESD
SCADA/HMI
The following applications are done with complex control systems which include
Controller Redundancy
Communication/Network Redundancy
Fail Safe & Automatic Cold Start Sequence
SIL Safety levels
Hazardous Area Operations
HART Passthroughs
The product on offer is GE Intelligent Platforms PAC 8000 Series controller which has the following advantages.
PAC8000 RTU is simple to use and delivers significant cost savings and value:
Tough environmental specifications from –40 to +70 degrees Celsius continuous operation; 10 years of service in Class G3 corrosive environments
Inherent reliability - redundant CPU, power supplies, communications
Easy maintainability - hot replacement and automatic configuration
Integrated intrinsic safety (optional)
Integrate optionally with SafetyNet – TUV certified to SIL 2
Scalability from 8 to 1024 I/O
Extensive diagnostics for remote health monitoring
Minimum cost field mounting
Low cost of ownership
Petroleum refineries are very large industrial complexes that involve a great many different processing units and auxiliary facilities such as utility units and storage tanks. Each refinery has its own unique arrangement and combination of refining processes largely determined by the refinery location, desired products and economic considerations. There are most probably no two refineries that are identical in every respect.
With ever increasing demand of energy and with nearly 80% of India's energy requirement being imported there is huge need to have new refineries which can handle the need of the products like petrol, diesel, LPG etc.
We at Gururaj Engineers Cater to Various Processes of Refinery
We offer solution in critical processes like
ESD (Emergency Shut Down System SIL – 3 Systems)
TÜV certificate
SIL III Certified
Low life time costs
FCC
Fluid Catalytic Cracker (FCC) feed hydrotreating I is an optional refinery process. In the FCC unit H, heavy gas-oil feed is catalytically converted gas/LPG, FCC gasoline, light cycle oil (a distillate fraction), slurry oil, and coke. For FCC feed hydrotreating, typical feed sources are heavy atmospheric gas oil, vacuum gas oil, heavy gas oils from thermal processes (coking and visbreaking, for example), and deasphalted oils from solvent deasphalting. Solvent deasphalting extracts additional gas oil from the heavy bottoms product from vacuum distillation.
BMS
The Burner Management System (BMS) is at the heart of the combustion system safety. The BMS controls such things as purge time, light off sequence and continuously monitors all safety related parameters around the combustion system.
Key benefits
Uniform user interface
Integrated alarm system
First alarm logging
Uniform diagnostics
Low life time costs
TÜV certificate
SIL III Certified